HIGH END
TURNTABLES
and
VACUUM TUBES
AMPLIFIERS
"La Platine Vintage"

A long time ago, I stopped manufacturing the "Platine Verdier", the one with the granito base .
Too complicated and too expensive to produce, this granito base moreover didn't have the aesthetic qualities necessary and expected to be showed brillantly on the marcket of very high fidelity.
At that time, yet so faraway, I had of course to face clients reproaches that had long experience with the original model, then the gossips were shut down and its new look with its magnificient lacquered base had finally know a general support.
But as you know, history is repeated tirelessly and recently my oriental countries clients have insisted on the coming back on the Hifi scene of my turtable as it was conceived more than 20 years ago.
Things are done now; a very small series have been made and have even been sold before being achieved.
I didn't have time yet to make photos, so my says are illustrated by an authentic photo I took at that time, scanned and cleaned with an authentic contemporary computer.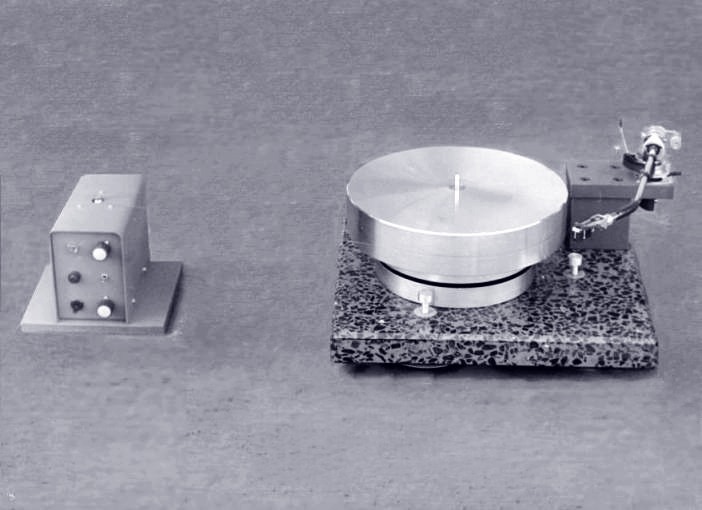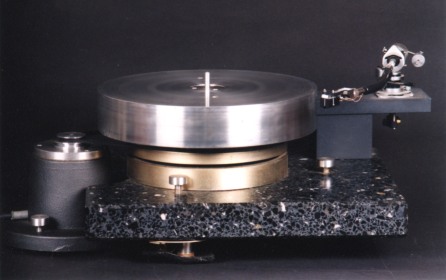 <! *----------------------------------------------------------------*>
You aren't going to see QT if you don't allow EMBEDs!