The Verdier Turntable is manufactured in little serie for more than 20 years and his success is everyday bigger.
It became necessary to complete it with a high quality pre-preamplifier able to drive the signals of a moving coil cartridge in the best conditions.
The new MM MC phono Amplifier is now enterly ready for work and its performances are the best ever made.
It is composed of 4 chasses
- 2 regulated power supply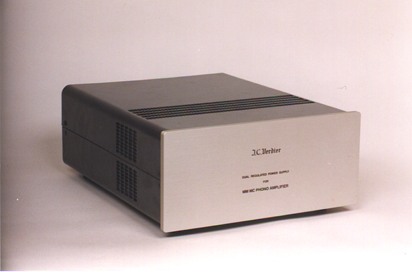 - and 2 correction Amplifiers
- it uses 36 tubes.
Each pre-preamplifier is composed of 12 Triodes (1/2 7 DJ 8 - PCC 88) in configuration of distributed amplifier for a best signal noise ratio.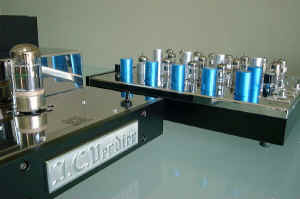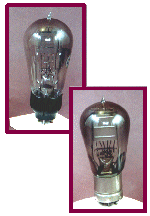 These Triodes are powered by 4 regulators which aditionate their stabilisation factor to the one of the separate power supplies.
The RIAA deamphasis of the MM MC is passive ; it is completed with a balance circuit and makes possible a balanced connection with the power amplifier.
Never before a manufacturer has made a so sophisticated product for the amplification of a phonographic signal.
Our hope to achieve the best result without thinking about cost was the same than 10 years ago when we created the Turntable.